Environmental  graphic design for recently renovated Credit Karma headquarters in Oakland, CA.
The design highlights iconic Oakland landmarks, with flourishes from the Art Deco period. The project celebrates a rebirth of prosperity and business opportunities for Oakland. Each unique floor embraces the past while looking forward to the future with the bold colors, geometric shapes, vivid embellishments, curvilinear forms, and metal ornamentation made famous by the Art Deco movement, all elevated with a modern flair. The design pays special attention to retelling Oakland's rich local story.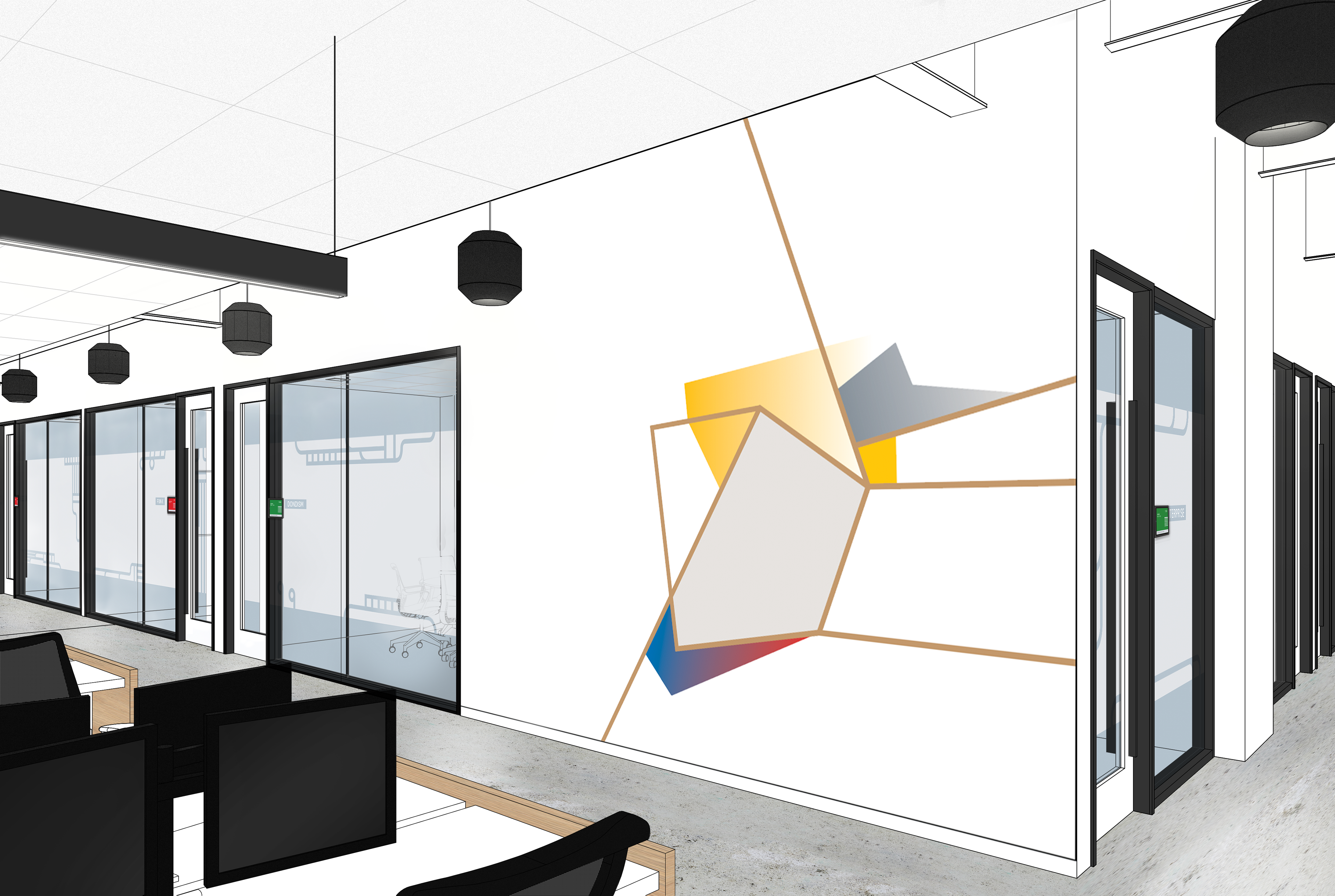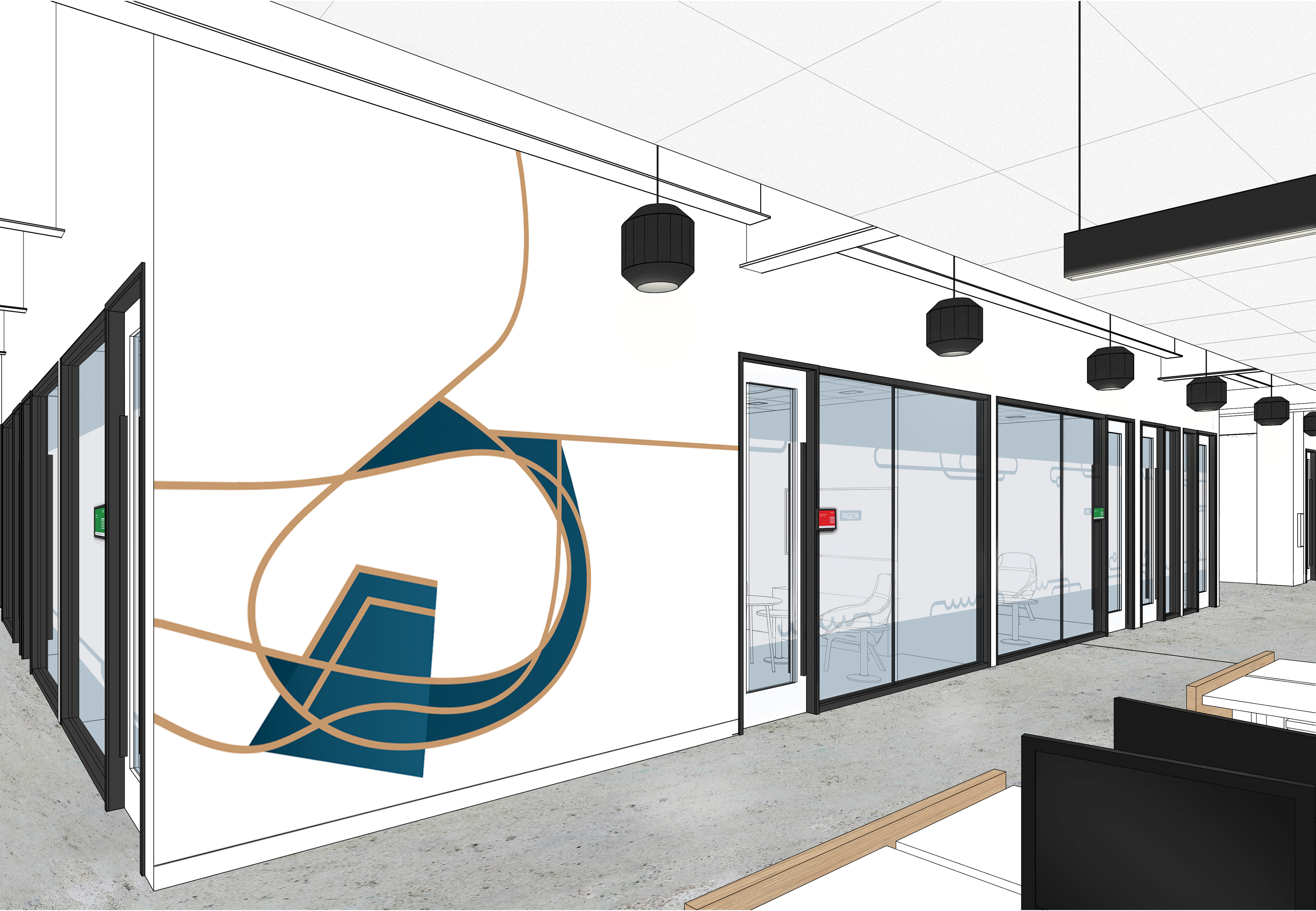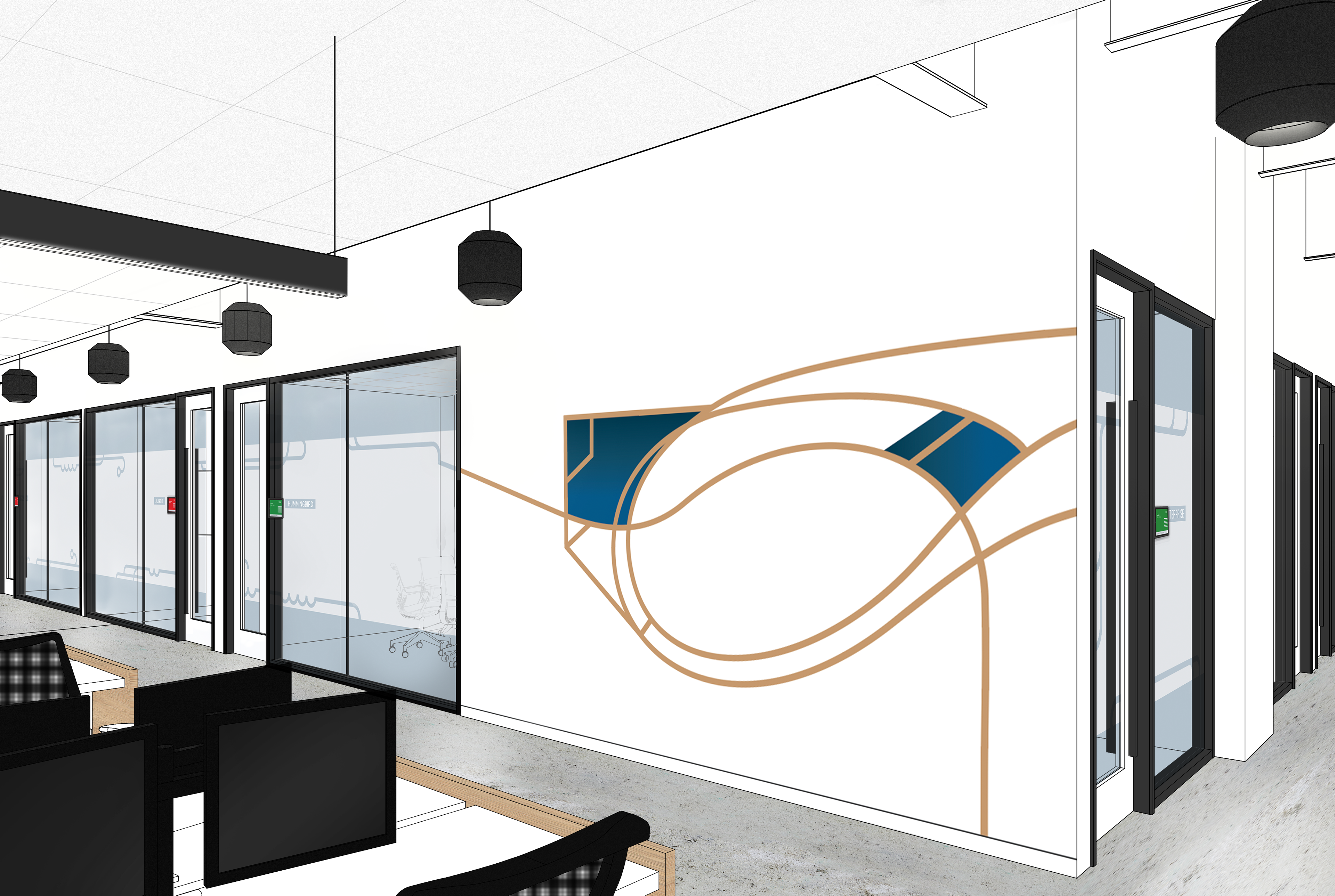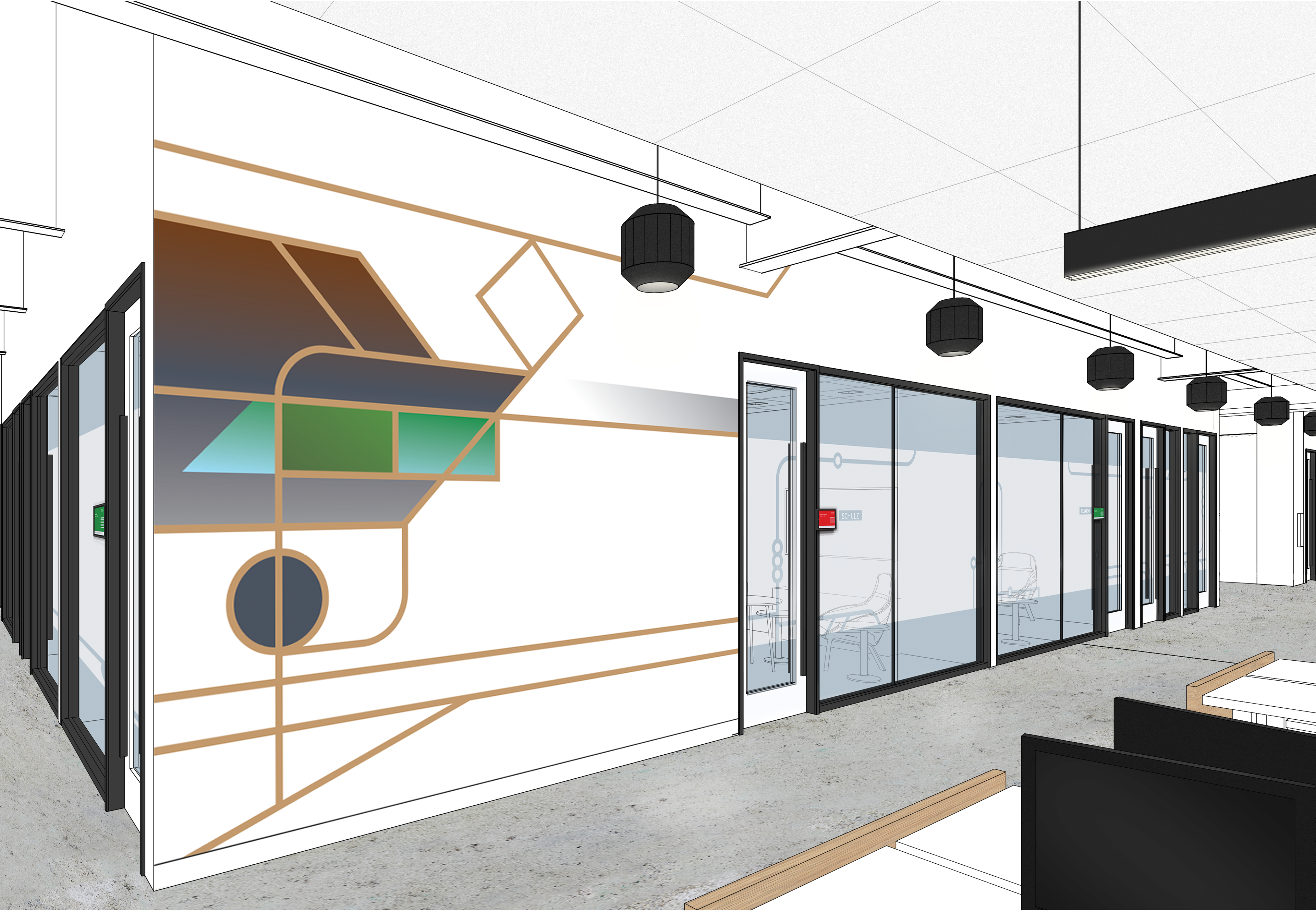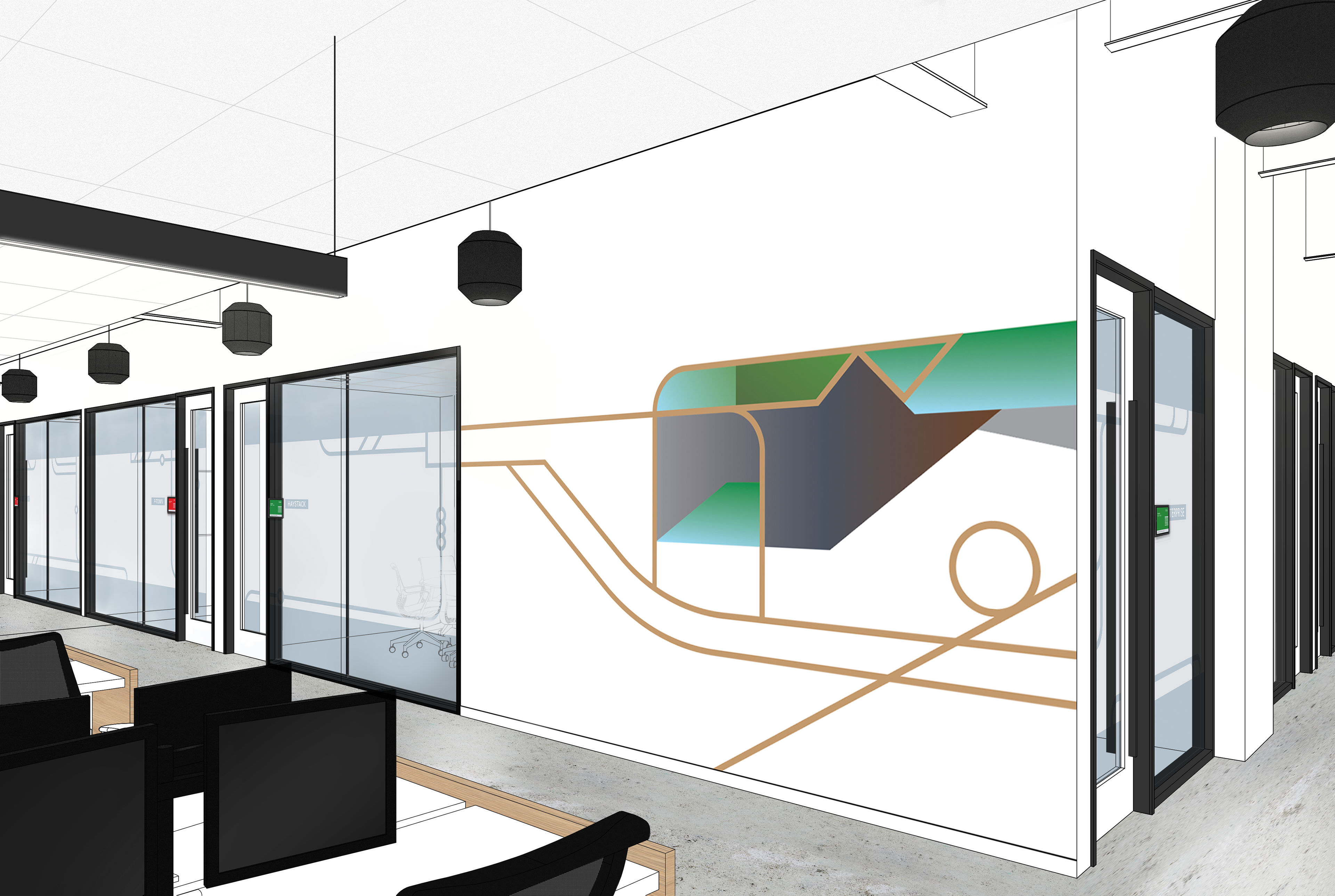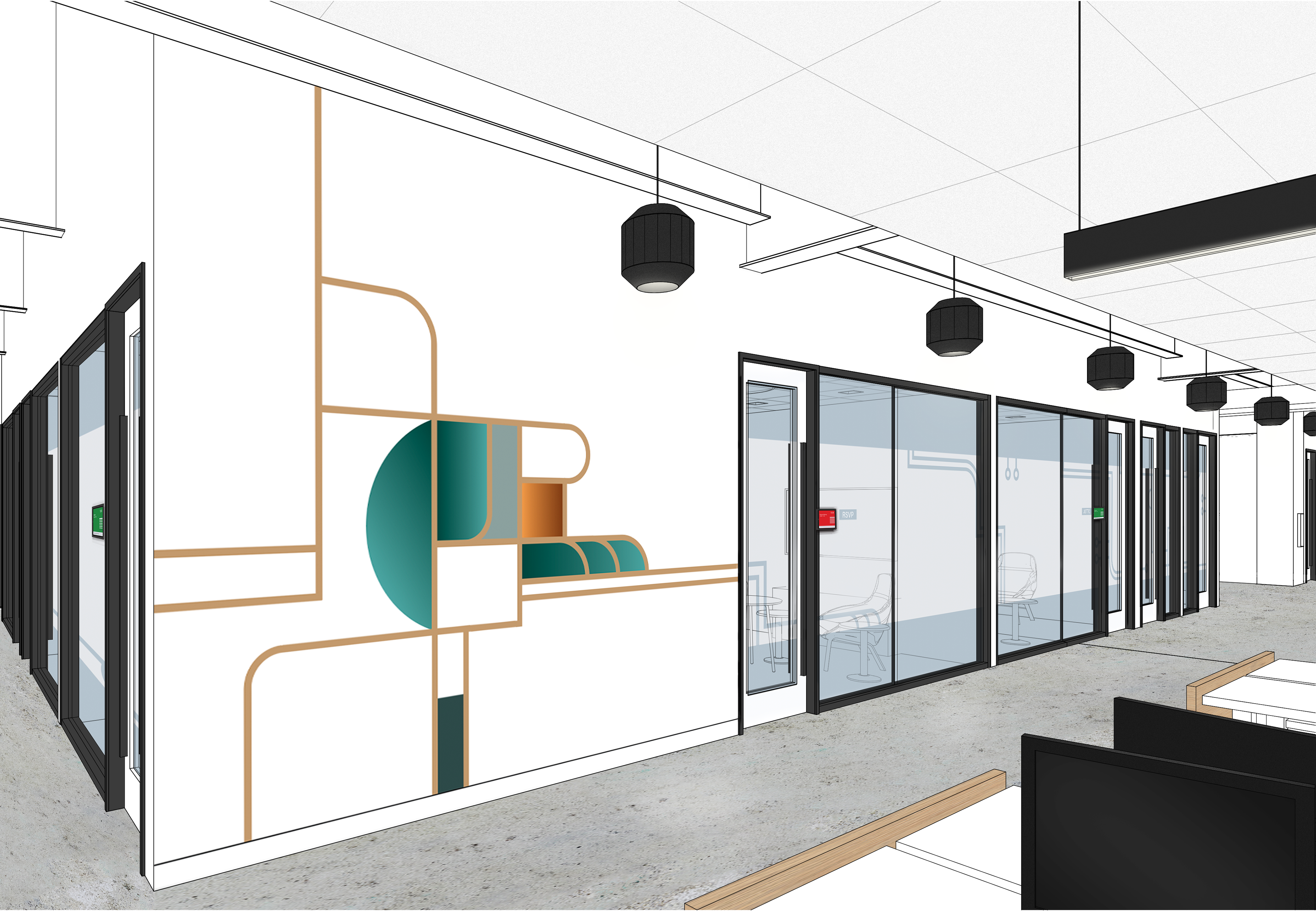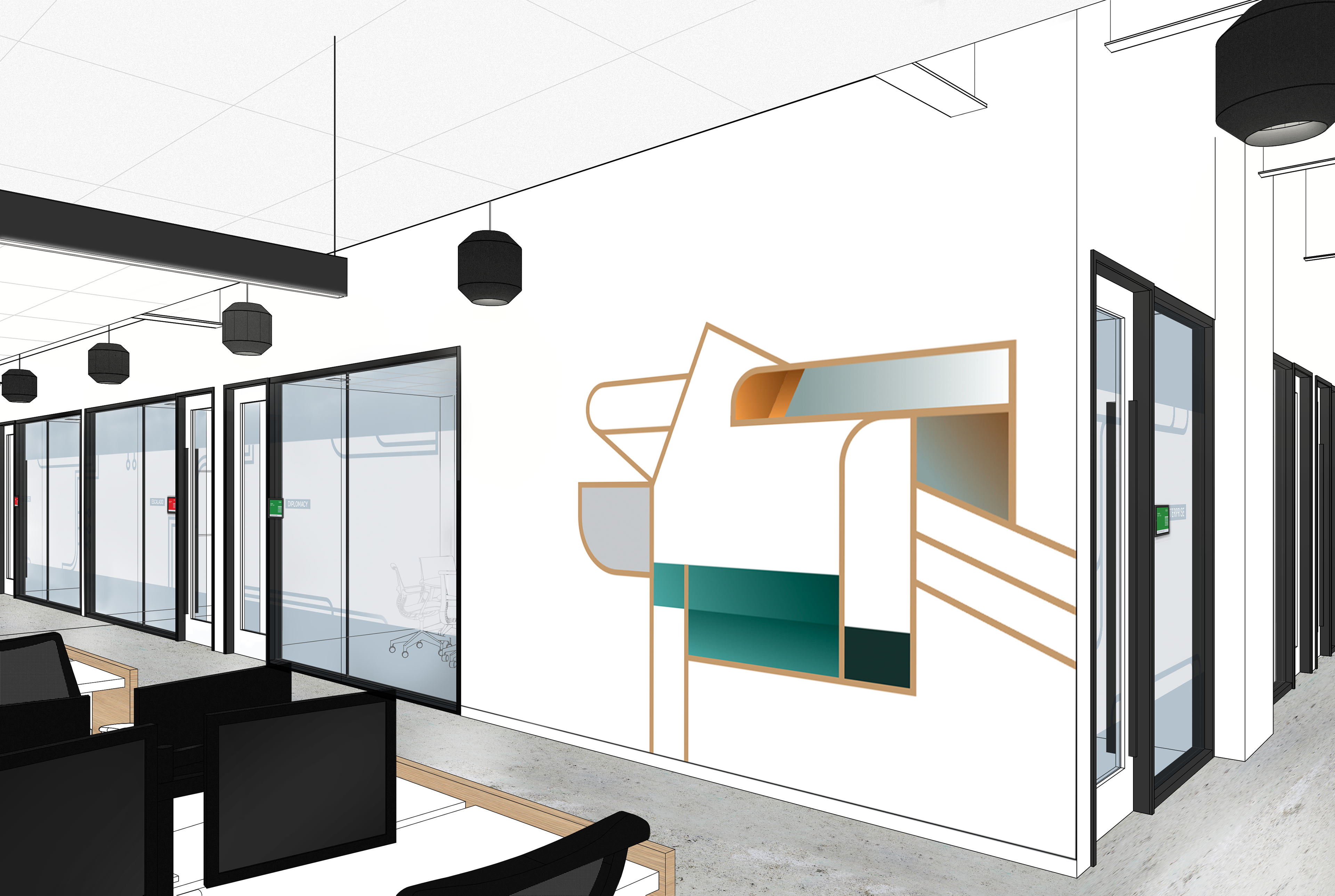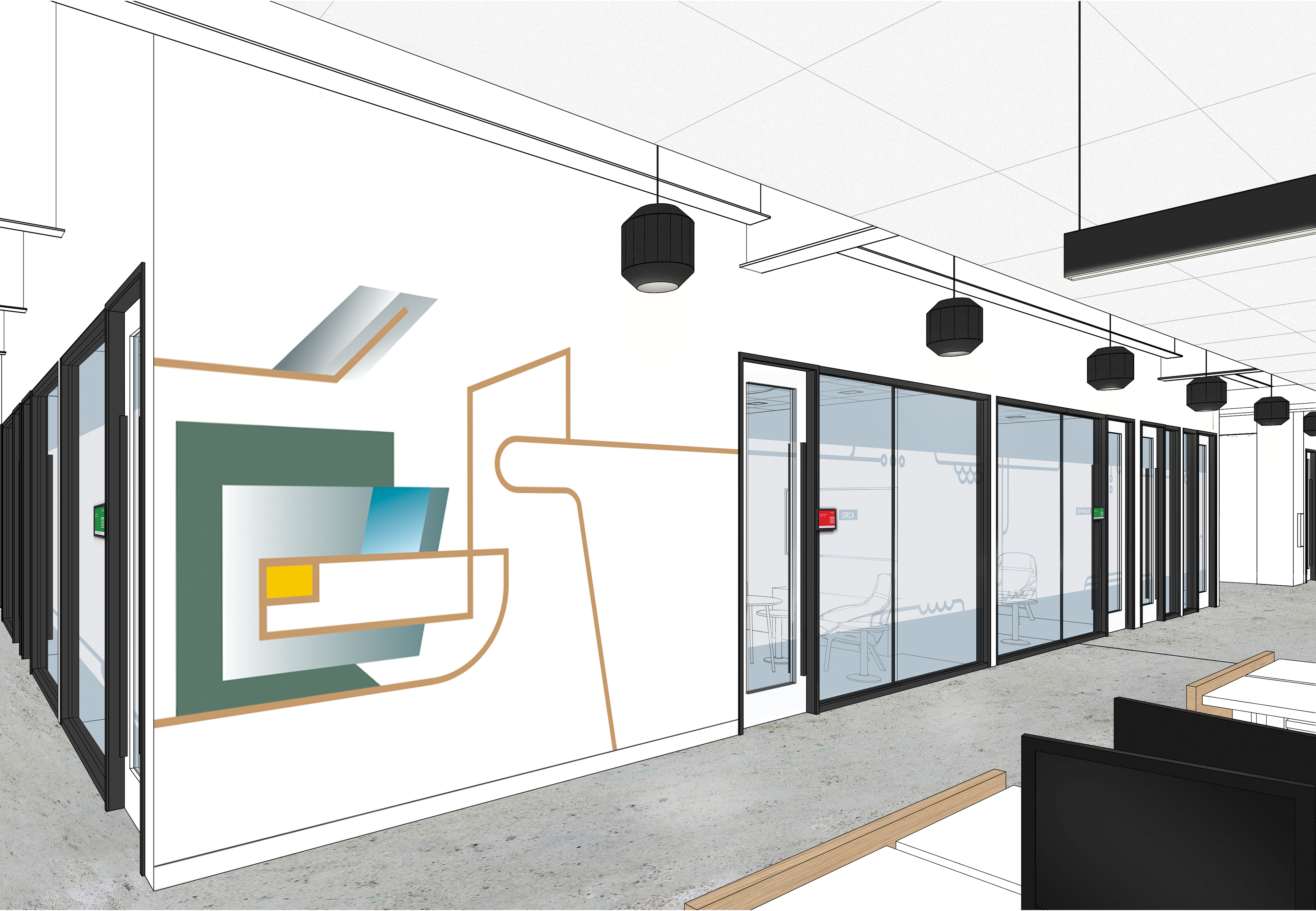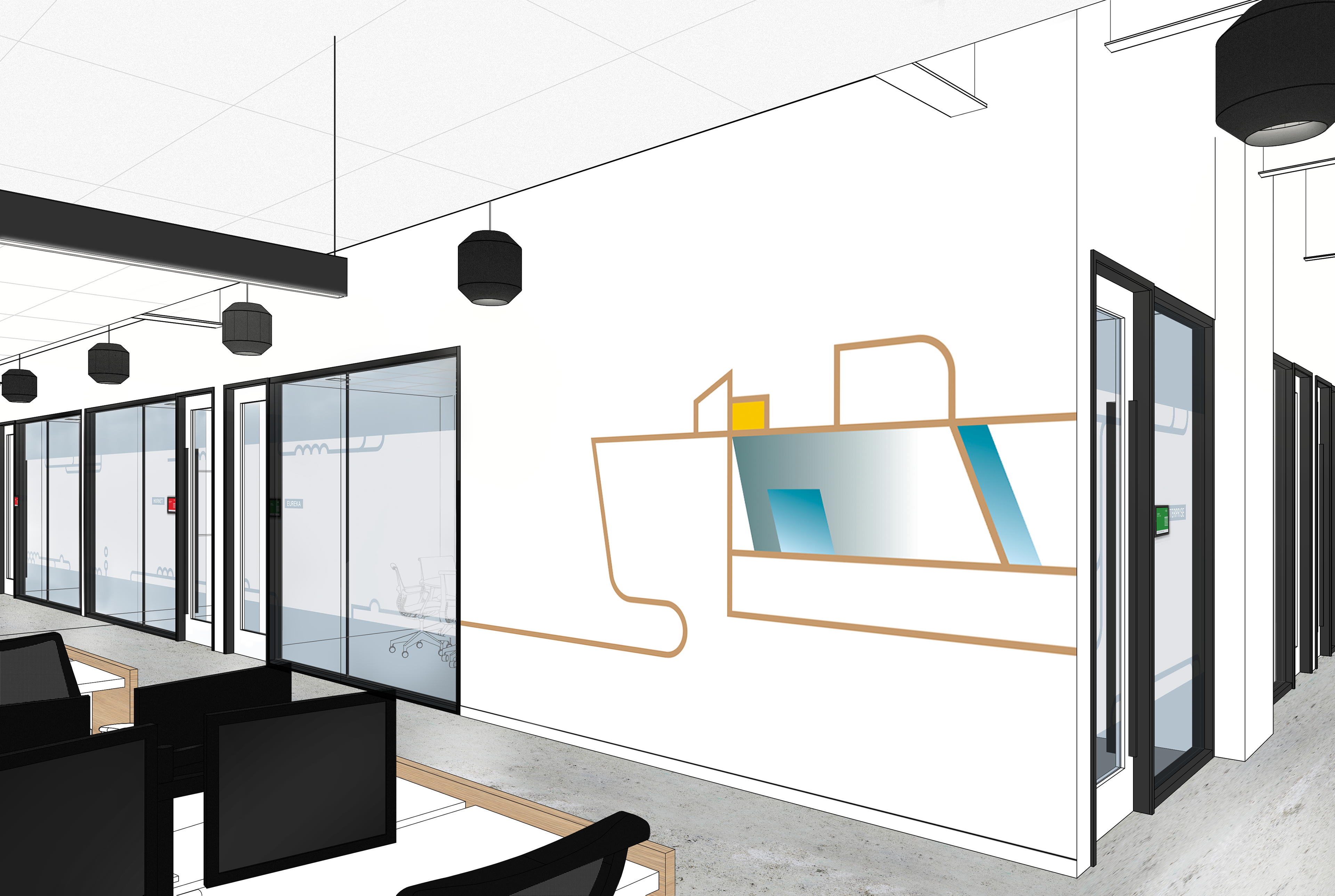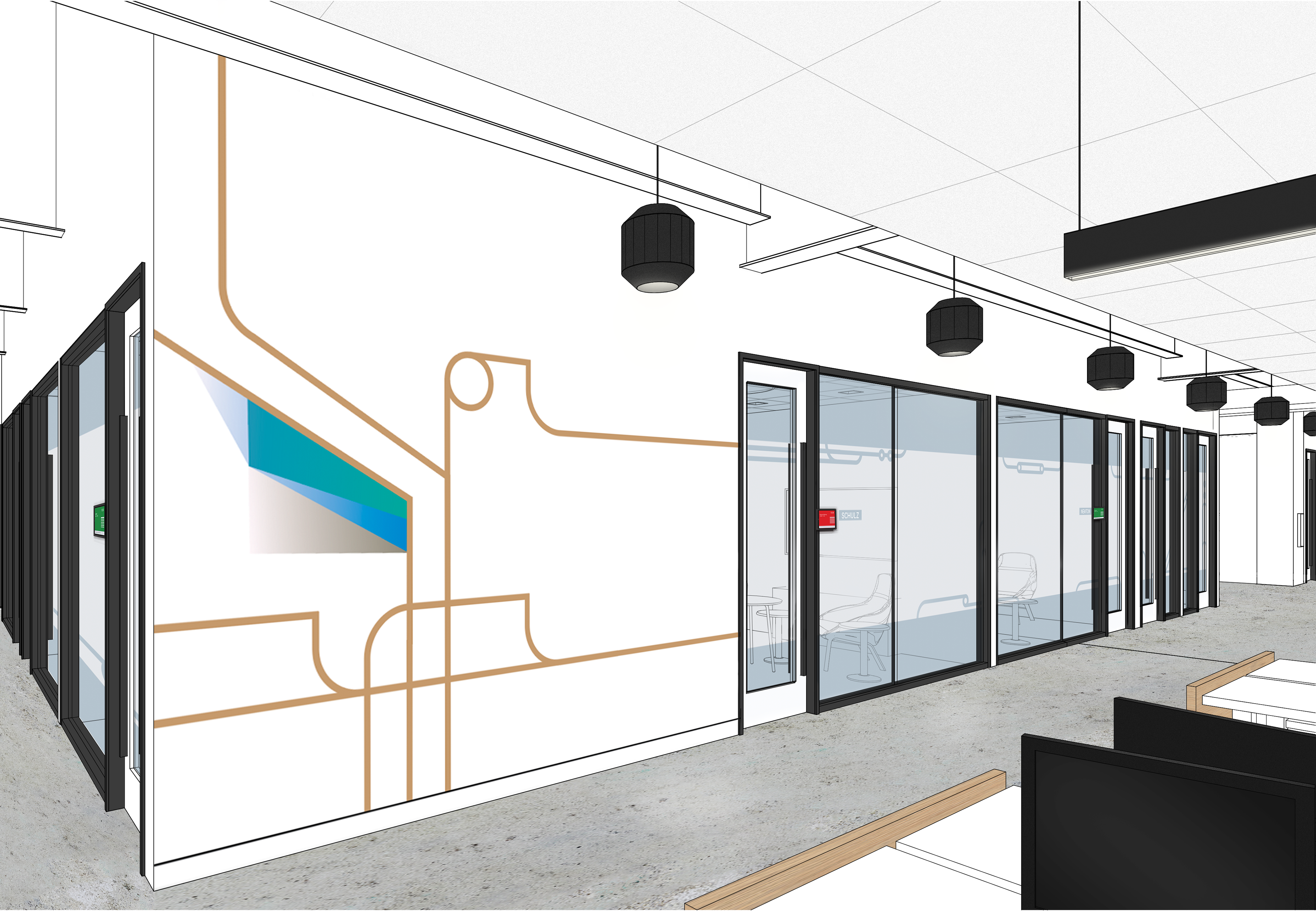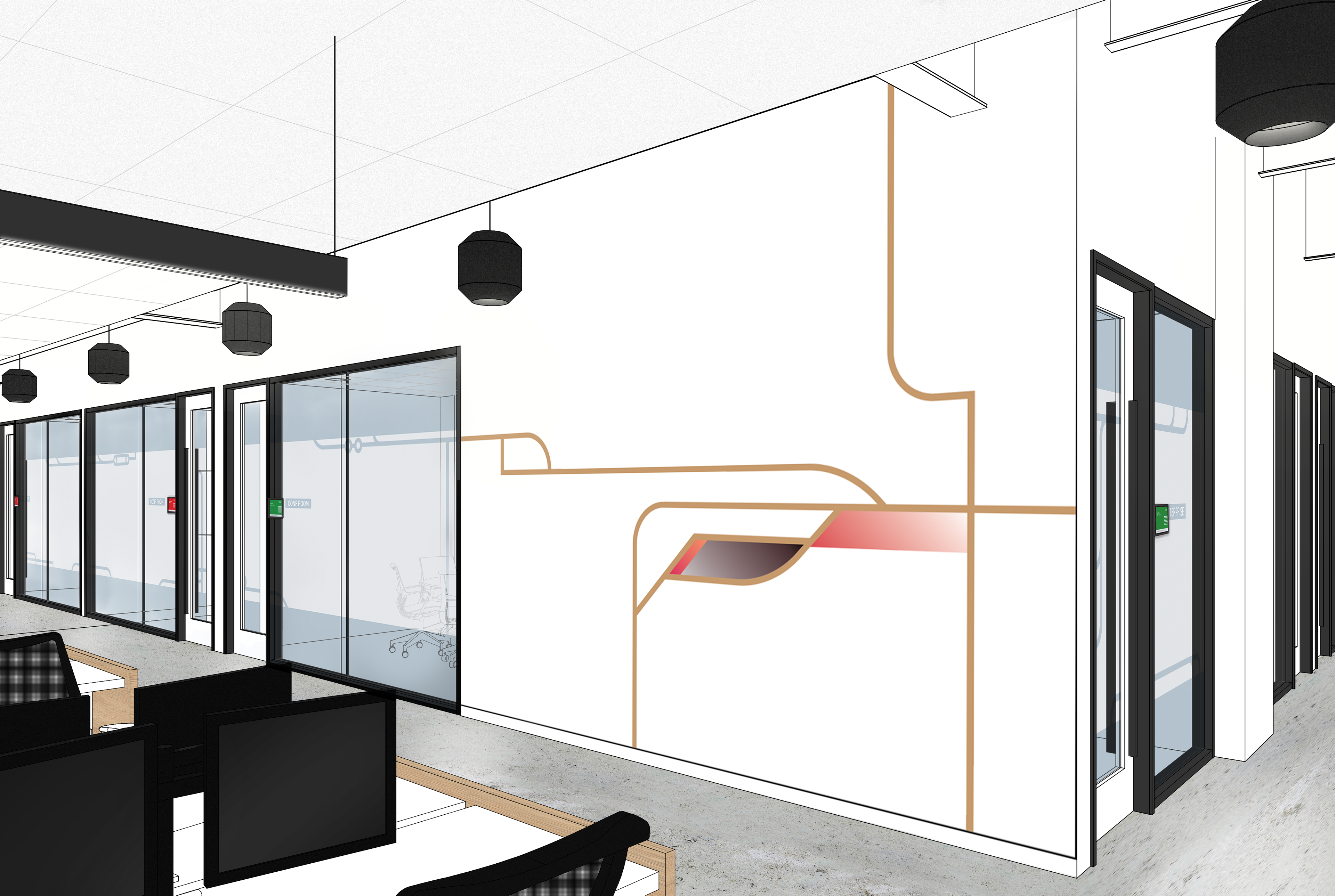 INTERPRETIVE WALL "SEGMENTATION / FINANCIAL PROGRESS"